Winter Hygge Front Door Decorating
A Cozy Hygge Front Door–In 4 Easy Steps!
hygge (n): A quality of cosiness and comfortable conviviality that engenders a feeling of contentment or well-being (regarded as a defining characteristic of Danish culture)
After the merrymaking, present giving and festivities all pass, winter remains. It's a quiet, reflective time of year: nestling under warm blankets, lighting candles and simplifying life. Let's celebrate winter and enjoy the calm before the spring storms.
1. USE FURNITURE AND FABRIC!
Fabric is key to create a welcome, inviting home. So why not use it at your front door? Pick a chair, coffee table or even dining table and drape a blanket. Burlap is an inexpensive, outdoor hardy fabric. Tuck it in around planters and arrangements.
Hygge Hint: Keep a basket of blankets in your living room for guests to use. They'll love to snuggle in with a cup of tea or hot cocoa.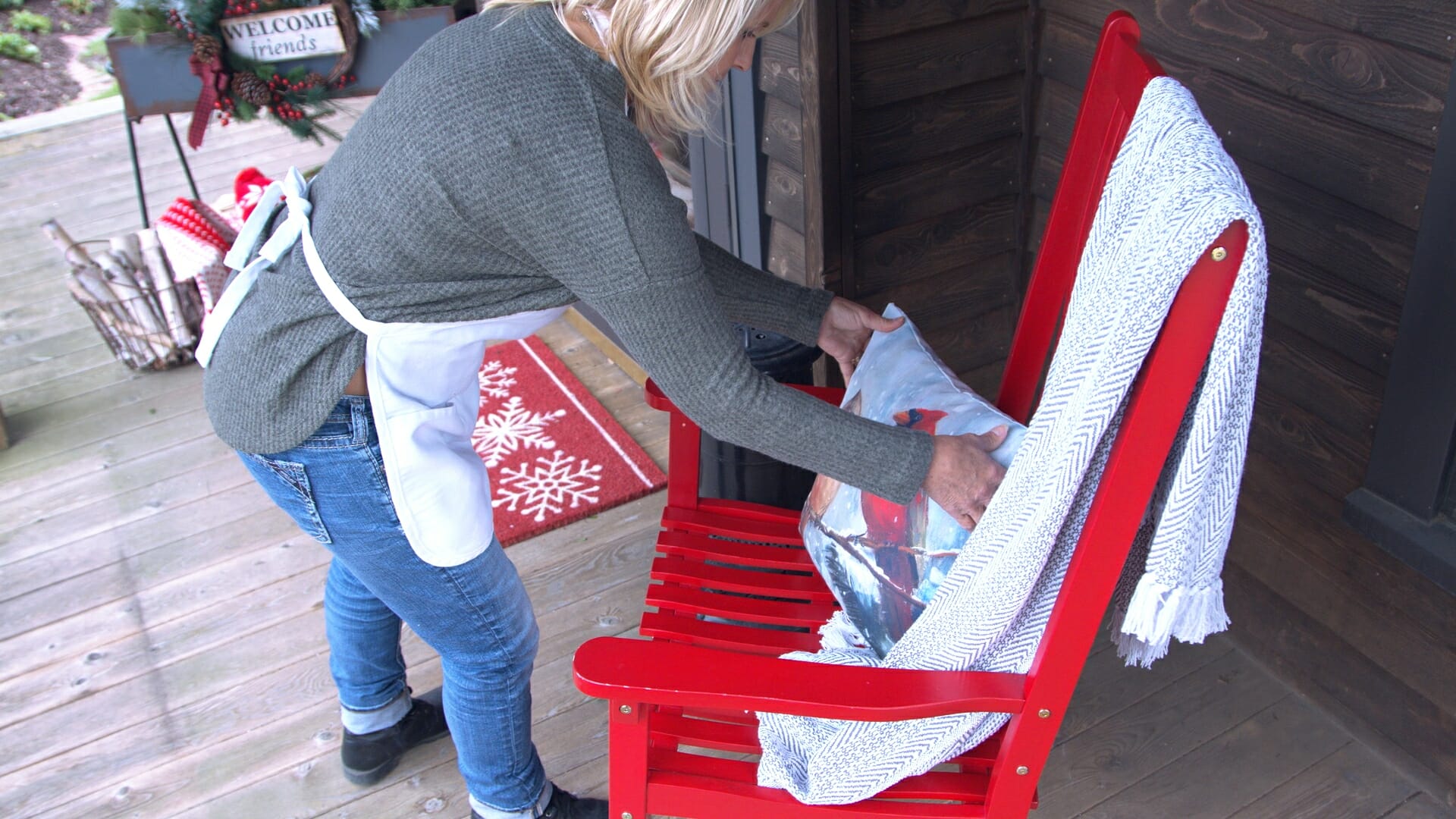 2. SHOP IN YOUR OWN HOME
Old scarves, hats, gloves and winter gear like ice skates are fun pieces for a welcoming home entrance. Arrange them on an old table or plant stand. Decorating is about telling a story. Use your imagination.
Hygge Hint: Winter's long, dark days make us crave light. Add lanterns and white lights to your front porch.
3. RECYCLE THE CHRISTMAS TREE
That Christmas tree still has life in it! Natural elements are key to winter decor. Before kicking the tree to the curb, cut branches off and create an evergreen wreath or arrangements around your front door.
Hygge Hint: Stack birch logs or firewood in a basket. It represents cozy fireplaces and is a comforting, warming touch.
4. WINTER FRONT DOOR DECORATING FOR CRAFTERS
What are your favorite winter pastimes? Do you love knitting? Put a basket of yarn and knitting needles by the door. How about skis for unique front door decor? Old books, snowshoes, baking tins…the possibilities are endless.
Hygge Hint: Wrap Styrofoam balls with yarn for a quick, decorative knitting basket. Or use them to make a yarn winter wreath!
Do you want to learn more about Winter Front Door Decorating?
Robin grew up on a farm in the rolling hills of southern Wisconsin. After years living "in town," she recently moved back to the country where she is renovating an old farmhouse. She's an expert on window blinds and drape installations, color consultation and blind repair. Her flagship store, "House to Home Designs" is located on the historic Square, downtown Monroe, Wisconsin. Read More