5 Ways to Personalize A Store-Bought Wreath
Not all of us have time to create original wreaths. Sometimes it's easier (and less expensive) to buy a decorated wreath from the store. But you can still make it your own! Here are some quick tips for updating a store-bought wreath.
1. CHANGE THE BOW
The easiest and quickest update by far: change out the bow! If you've bought a multi-seasonal wreath, keep a selection of bows to rotate through the months. Hot glue a hair clip to the back or a floral wire loop for attaching to the wreath.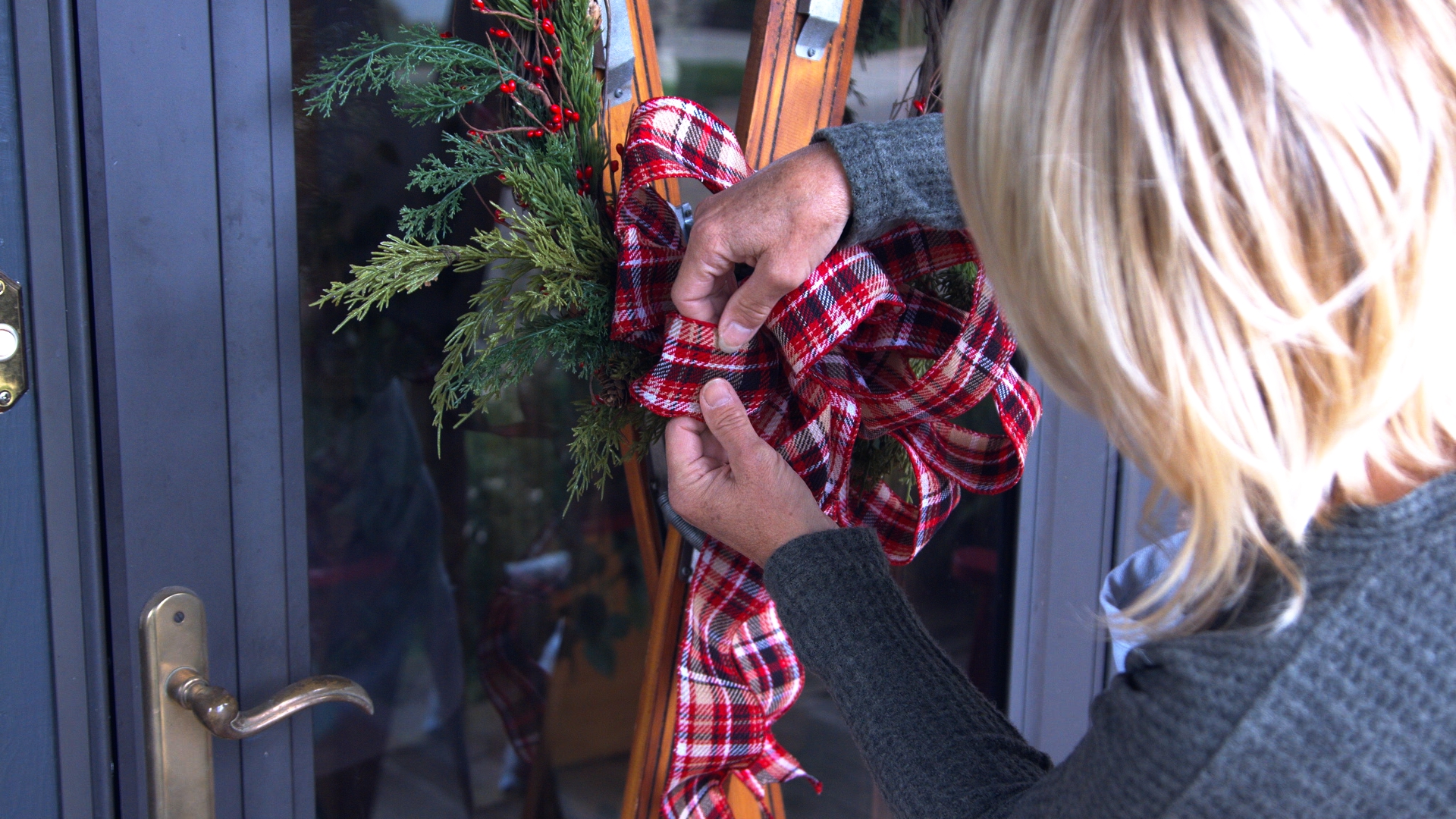 2. ADD A SIGN OR MONOGRAM LETTER
Adding letters and words draws people in and reflects your humor, wit and character.
Lightweight signs are easiest. Try using a plastic dollar store frame and print out or write a quote inside. Attach with floral wire. Or a piece of scrap wood is easily painted and stenciled. Use your imagination, not your credit card!
Monogram letters can be found at most craft supply or hobby stores. Paint, decoupage or leave natural. This is a very personal touch that spans seasons and holidays.
3. RAID THE JUNK DRAWER
Broken toys, game pieces, odds and ends…junk drawers can be a treasure trove. Add a few touches around your wreath for that little unexpected twist. Or add some items personal to you like cooking utensils, craft supplies or tools. Use your imagination and have fun!
4. PAINT IT
If you're a bargain shopper, sometimes the things on sale don't match your color scheme. But you can make it work.
From adding glitter to paint, there are no rules once you buy it! If you're brave, spray paint the entire wreath. Monochromatic wreaths can be very dramatic and make a powerful statement. Or grab some craft paints and add accents to flowers and leaves.
5. ADD MORE FLOWERS
Adding florals and greenery make the wreath fuller, more colorful and dramatic. It can elevate an ordinary, run-of-the-mill piece to a showstopper. So don't be afraid to rearrange and redo.